Rihanna - Good Girl Gone Bad (Album)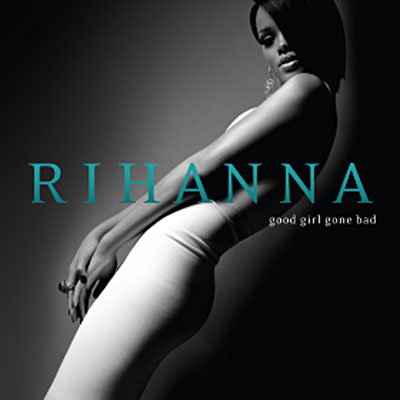 Tracklist
Trackliste de Good Girl Gone Bad : découvrir cet album, titre par titre en vidéos
Voir les titres les plus populaires
1 - Umbrella - Rihanna, Jay-Z 2 - Push Up On Me 3 - Don't Stop The Music 4 - Breakin' Dishes 5 - Shut Up and Drive 6 - Hate That I Love You - Rihanna, Ne-Yo 7 - Say It 8 - Sell Me Candy 9 - Lemme Get That 10 - Rehab 11 - Question Existing 12 - Good Girl Gone Bad 13 - Cry 14 - Disturbia 15 - Take A Bow 16 - If I Never See Your Face Again - Maroon 5, Rihanna
Commentaires (Facebook)
Derniers commentaires
L'un des meilleur de Rihanna ,en correct c'est encore mieux !Une Rihanna avec des tubes en puissance ,et des paroles très bien recherchées!

memph bleek

-

Mer 27 Mai 2009


moi de mm

Swizz92290

-

Mer 20 Mai 2009




Me too :)

J'ai adoré l'album aux premières écoutes, mais à force c'est lassant, très lassant.
Quelques bons titres: Ubrella, Don't Stop The Music, Rehab, Hate That I love You.
Rihanna Albums
Rnb : Nouveaux albums